We all know how annoying pounders can be on mobile and now Google has announced it's pretty simple plan to stop this pesky form of advertising once and for all, push sites that use them down in the search results.
Google has posted on their official Webmaster blog, "Pages that show intrusive interstitials provide a poorer experience to users than other pages where content is immediately accessible. This can be problematic on mobile devices where screens are often smaller. To improve the mobile search experience, after January 10, 2017, pages where content is not easily accessible to a user on the transition from the mobile search results may not rank as highly.".
Google have even released some examples of advertising they are targeting and they are not just going after the traditional pounder but anything that requires the user to dismiss the advertising in order to access the content.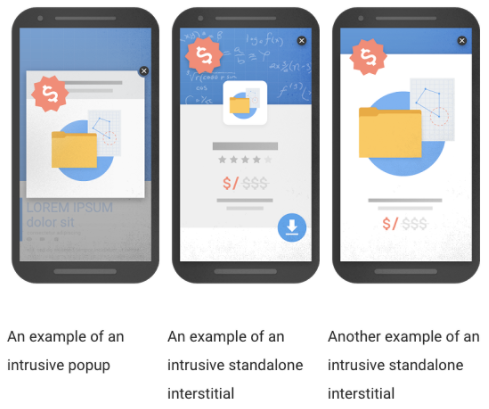 Of course Publishers still need to monetise their mobile traffic as much as possible so a good solution is using a small banner that appears at the top of a user's mobile using a reasonable amount of screen space and is easily dismissed by the user. This option is Google approved according to their official release.
On a side note, now that 85% of all pages are mobile friendly Google will be removing the "mobile-friendly label" it introduced to it's search results 2 years ago.
If you need assistance optimizing zones to replace your mobile popunders get in contact with your WebClicks account manager who will be able to guide you. We have banners in all the standard sizes along with ways to help optimize your mobile banner zones.
Examples of interstitials that would not be affected by the new signal according to Google