While everyone is getting ready to venture out into the world in their scariest outfit and ask the question "Trick or Treat?", the WebClicks team has been busy working on a few treats just for you.

New Offers
We have some exciting new exclusive offers in beta that are converting great and will be put live in the next few weeks. This includes some amazing new free trial and GEO specific offers not to mention awesome new dating offers. If you'd like to get early beta access to any of these offers just get in touch with your account manager at brad@webclicks.com or Skype: bradskypecom.

New Payout Options
You asked and we listened! We have now included new payment options giving you more ways to get paid!

To change your payment option just login to your WebClicks account here and click Payouts -> Payout Settings.

Upcoming Shows / Get in Touch
As always if you need help setting up or optimizing campaigns we have a dedicated team here eager to assist. Just get in contact with Brad at brad@webclicks.com. We would also love to meet you in person so if you are attending Affiliate World Asia in Bangkok let us know and schedule in a time to have a chat and see how we can further increase business.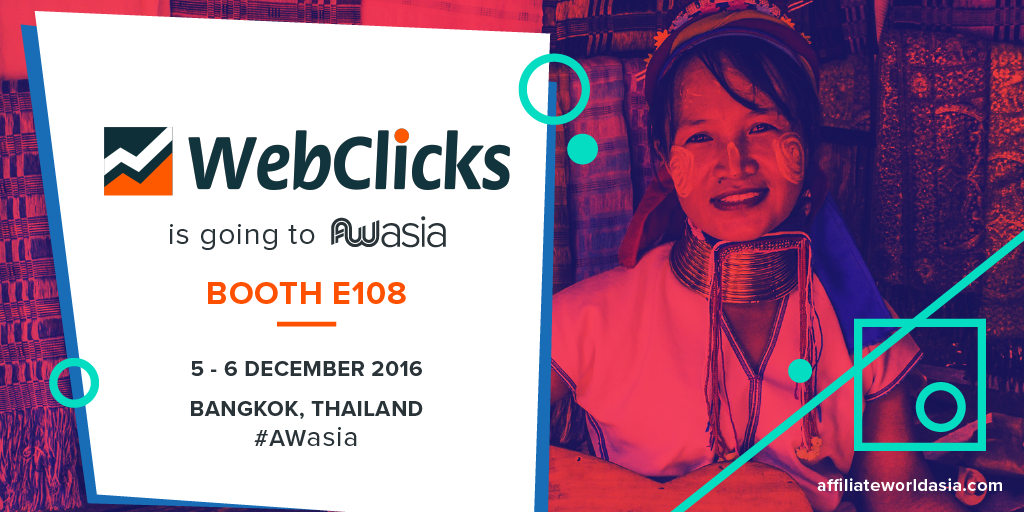 Once again HAPPY HALLOWEEN!!